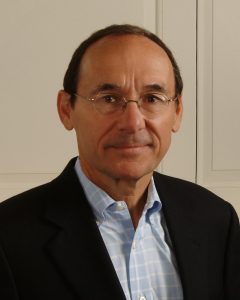 Stephen J. Frasca – Steve has been a resident of Nashua, New Hampshire since 1973. He graduated in 1970 from Northeastern University with a B.A. in Business Administration. In 1973 he received his Juris Doctorate from Suffolk University Law School. Upon graduation he was admitted to practice law in the State of New Hampshire and the Commonwealth of Massachusetts. He has been a principal in the firm of Frasca & Frasca, P.A. since 1978 where he specializes in real estate conveyance and finance, business organizations, and mediation. He currently practices with his son, Nicholas Frasca. Mr. Frasca has previously served as a Director of the Boys Club of Nashua and was a member of Nashua Rotary West. He is a member of the Nashua Country Club where he served on the Board of Governors for ten years and as its Secretary for six years. He is a member of the New Hampshire, Massachusetts, Nashua and American Bar Associations. He is a founder of The Nashua Bank and served as Chairman of the Board from 2007 to 2012. He currently serves as a Director of New Hampshire Thrift Bank and Lake Sunapee Bank.  He also serves as Director of Home Health and Hospice Care of Greater Nashua.  Mr. Frasca has been married to his wife Jane since 1970. They have three grown children and eight grandchildren.  Steve and Jane enjoy spending time with their family at Lake Winnipesaukee and taking advantage of the many cultural events offered in greater Nashua.
Contact Information: Phone: 603-889-4200 | Fax: 603-889-4663 | Email: [email protected]
---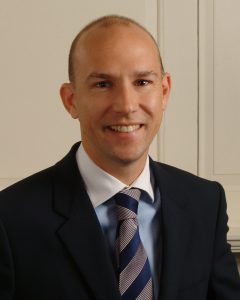 Nicholas S. Frasca – Nick has been a practicing attorney since 2002.  He specializes in real estate matters with a particular emphasis on commercial and residential lending and finance, leasing, land use and development, resolution of complex title issues and litigation.  He represents lenders, banking institutions, private investors, developers, businesses and individuals on a wide range of legal issues.
He also assists clients with estate planning and business law matters.
He is very active in the community. Nick currently serves on the Board of Directors for The Front Door Agency and is the Past President of the Board of Directors of the Youth Council. He is on the steering committee of the New Hampshire Russia Rule of Law Commission.
Nick is fluent in Russian, having lived in Russia in the late 1990s.
Nick and his wife Sasha enjoy traveling with their kids, Polina and Max, and cruising the streets of Nashua on their bikes.
Education:
J.D, Suffolk University Law School
M.A. Russian Govt and Economics Center for Eurasian, Russian and East European Studies, Edmund A. Walsh School of Foreign Service, Georgetown University
B.A. Russian, Boston College  
Attended Phillips Exeter Academy
Contact Information: Phone: 603-889-4200  |  Fax:  603-889-4663  |  Email: [email protected]
Contact Us.
If you have any questions about our services or would like to learn more about how we might be able to help you, please contact us using the form to the right or our details below.
Contact us