Business Development & Marketing.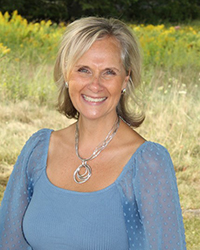 Joy Wood – Joy graduated from the University of Massachusetts at Amherst with her B.A. in Legal Studies. She started her career as a Paralegal and has experience with Real Estate, Estate Planning, Wills, Trusts, Probate, S Corps, Employment law and Tort law. In 2002, she transitioned into the mortgage industry at Schaefer Mortgage Corporation in Londonderry, NH, where she remained for 13 years; starting as a Closer and then becoming the Closing Department Manager.
In April of 2015, Merrimack Mortgage in Manchester, NH, acquired Schaefer Mortgage. Joy became the Branch Liaison to assist and work with both the Sales and Ops teams. In July of 2015, Merrimack Mortgage was acquired by HarborOne Bank, and eventually became HarborOne Mortgage. During her years at HarborOne Mortgage, Joy took on the role of Retail Training Manager, working with the Sales Team, creating Sales procedures, handling onboarding training and all required ongoing training for Sales. In March of 2020, Joy was promoted to AVP of Training and further expanded her training role. She created and implemented onboarding training for all new hires across the board, produced and further developed company procedures, created internal training courses, and was a resource for all companywide.
Joy's legal background, along with her years of mortgage and training experience was a great match for the Frasca Companies. Joy is the Business Development & Marketing Director for both Frasca & Frasca, P.A. and Frasca Title, LLC.  She will be handling residential real estate closings, CEU courses, Marketing, building relationships, along with many other functions to help grow our business.  She can't wait to meet you!
Joy is a firm believer in positive energy, is passionate about spending time with her family and friends and likes to stay active. She was an All-American Field Hockey player at the University of Massachusetts at Amherst and still enjoys participating in many different activities, including golf and pickleball. She is also an active participant and an advocate for community engagement and charity events.
Contact Information: Phone: 603-889-4200  |  Fax:  603-889-4663  |  Email: [email protected]
Questions?
If you have any questions about our services or would like to learn more about how we might be able to help you, please select Connect and complete the form. We look forward to connecting with you.
Connect